Book a transfer via
messenger in 2 clicks


Taxi booking
without prepayment!


Support 24/7

Taxi booking without prepayment!
Book a transfer via messenger in 2 clicks

Support 24/7
Milan Chauffeur Service
Around Milan With a Car and Chauffeur Hired
What do we offer?
We are glad to draw to your attention the excellent Car Rental Service with Driver Milan. Getting around the city or reaching particular points during the fashion week time and any other. Having at your disposal a car with a driver is great opportunity to discover the Italy. Blacklane's classy limousine service in Milan grants the best options. Chauffeur service Milan provides a wide range of travel opportunities.
Our stunning vehicles for city transfers, dinners or events, day tours, meetings, services as directed, roadshow, shopping tours or any purpose in Milan. You can choose a straight A-to-B transfer or just our top-of-the-range services: car rental with driver in Milan hourly rate – you just need to decide where you want to go. Just relax and enjoy the city and let us care about the ride.
Reliable and professional drivers, new top-class cars such as Mercedes E class, V-class, S-class, Sprinter, the clearly planned trip will provide you a perfect sense of security and comfort. All the best from www.milanchauffeurservice.net to our most valued customers. You can book a car with driver in Milan for any purpose you need, and you can be sure to reach any destination on time with the best professional Chauffeurs in Milan.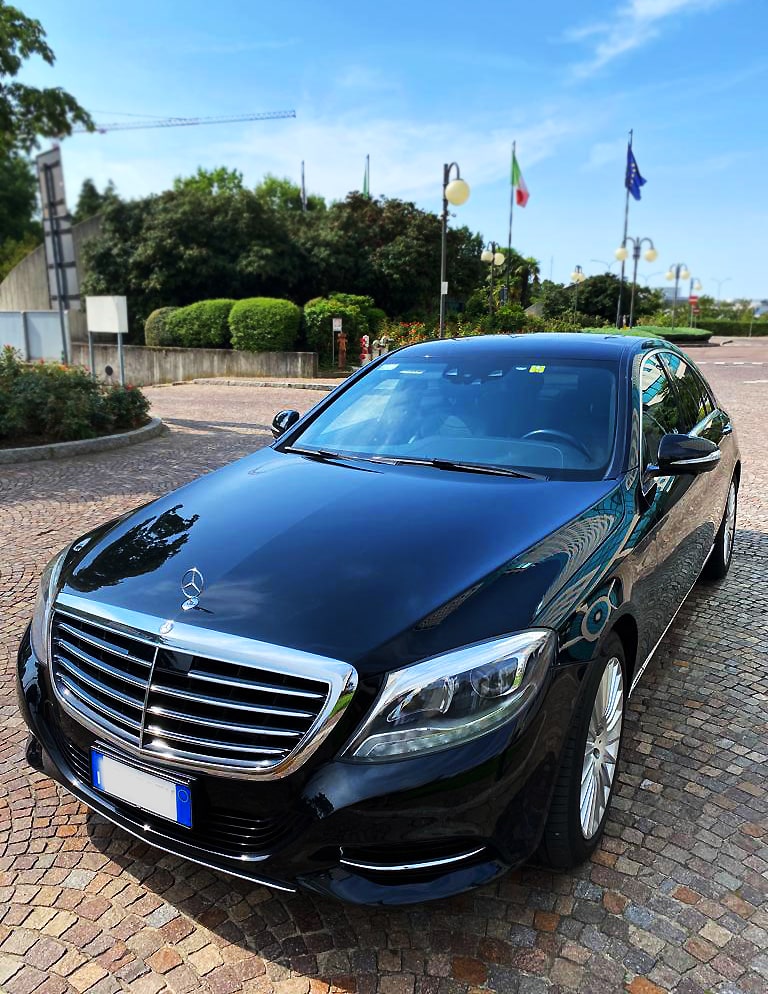 Our consultants will readily provide advice, help to choose the best options for your traveling and also assist you in selecting the most interesting places to visit and the best activities to participate in Milan. They will give a personal approach to any client and consider all individual preferences to make sure that you will enjoy your route greatly. Because we want all our guests to travel safely, enjoy outstanding comfort; discover the pleasure of being driven.
Milan airports chauffeur service
We are pleased to meet our important guests at Malpensa International Airport so that to make a pleasant trip around the city or deliver you with comfort to the destination point. For travelers arriving in Milan, we propose a wide range of additional and special chauffeur services. So you can expect some comprehensive facilities, such as:
We understand that there are a lot of flights which arrive at night. It's not a problem! Milan chauffeur service is available day and night.
We track arriving flights online. In case your plane arrives earlier than according to the schedule or even delayed, you can be calm that your chauffeur will not leave without you. Chauffeur service Milan includes hour-long waiting after a plane landed. So do not rush, your car transfer will be there for you.
You can be sure that your chauffeur knows where to go after you are picked-up according to the well-planned route because we closely monitor the information that you gave upon booking. So, relax, the driver will care about planning and timing.
Don't worry about looking for the driver. In the tradition of good movies, meeting and greeting with a sign with your name directly after baggage claim is still a good idea.
There's probably no need to mention that our drivers always help with the luggage. But still, it is really so. We should also note that chauffeur service Milan hires only the most professional, responsible, polite and gentle candidates.
And you don't need to make any advanced payments.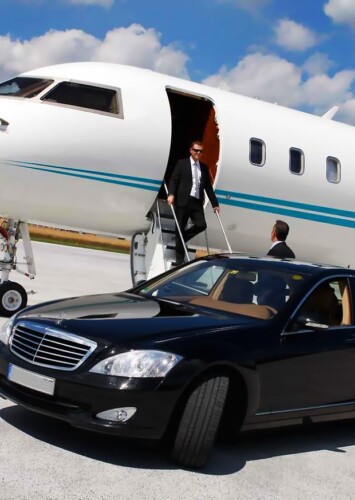 Booking and payment procedure chauffeur service in Milan
Booking and payment options
Make reservations easily through our website, where you can hire a chauffeur service in Milan, consult important issues of your trip and choose some extra services.
At our website you can find some convenient messaging service to get all the details: WhatsApp, telegram or contact via mail. The website provides some fixed price range and also we can calculate any route you need.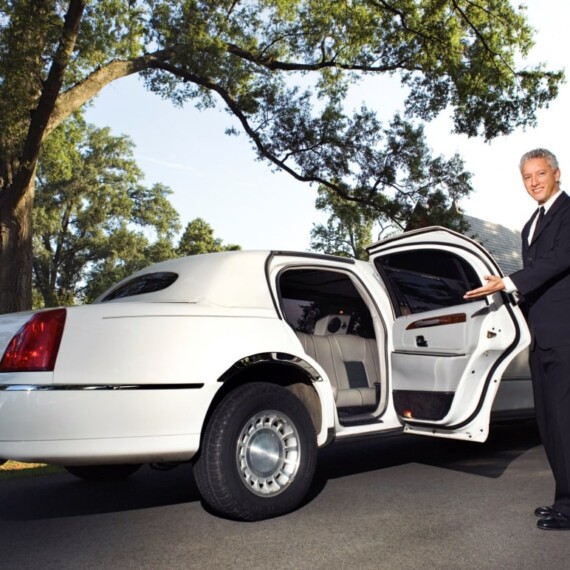 So how to Book a car with driver in Milan?
Contact our website.
In trip planning window indicate the major information: the place in Milan where your driver will pick you up, destination point or the approximate location you will need to be driven to, the maximum number of passengers and desired vehicle model.
After completing the form you will receive email with the relevant rates for your chauffeur service in Milan. The credit card authorization form and a PayPal link will be attached. You can confirm the services just by entering the link.
As we process your credit card or receive the payment, you will get a confirmation with all the details of your Milan car transfer. And at the requested time and day your car and a driver will arrive at your point, dressed in professional attire.
So hire a superior chauffeur service in Milan easily with www.milanchauffeurservice.net!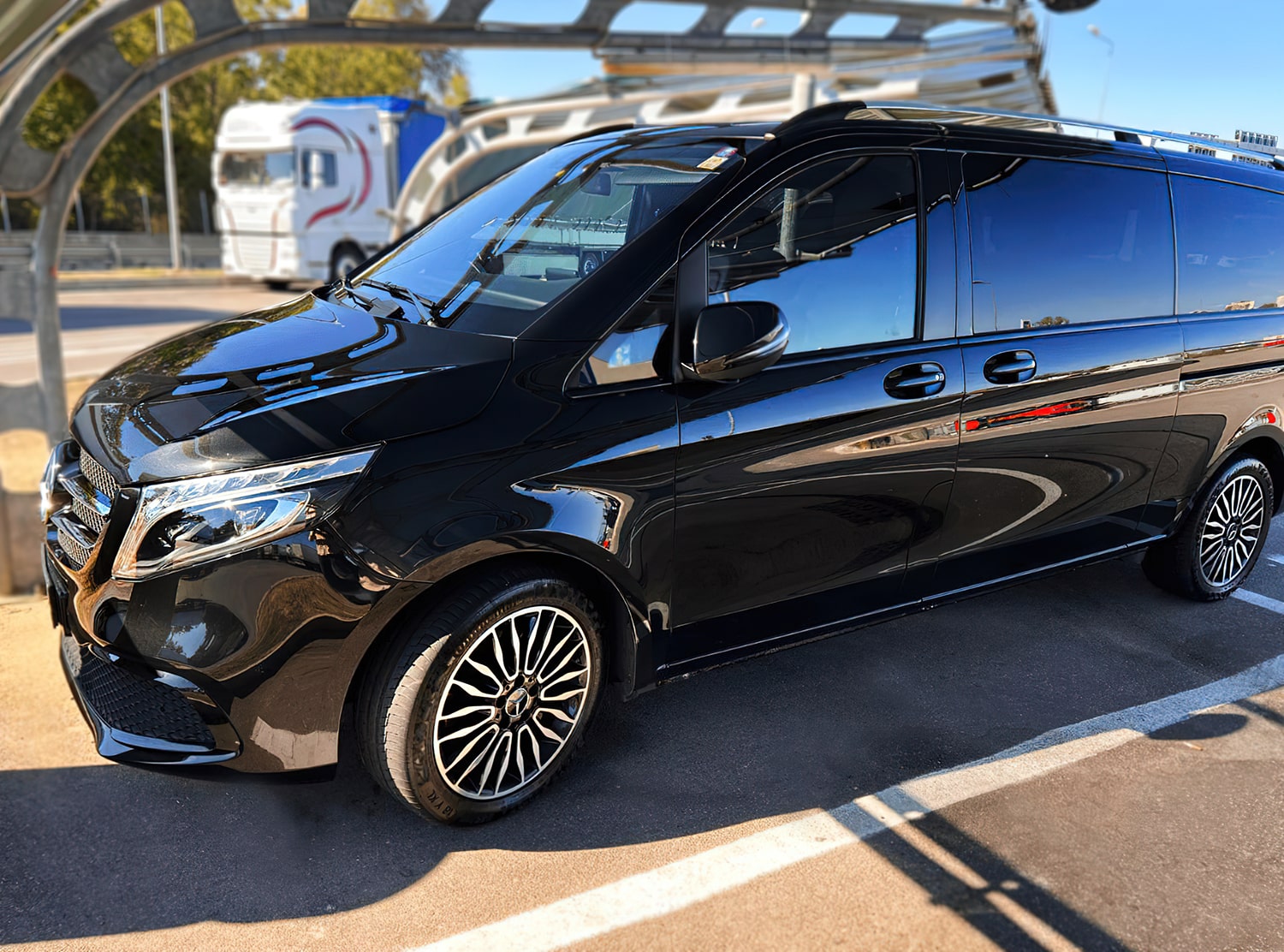 Luxury cars, responsible chauffeurs, premium service and ultimate comfort.
It's all about Milan Chauffeur Service in Italy.
Around Milan with a Car and Chauffeur Hired
Just imagine, how luxurious and convenient it is to move around Milan or arrive at your destination here in one of the gorgeous cars from our wide fleet. Such representatives of upmarket brands like Mercedes-Benz S-class and BMW 5 series at your service to provide you pleasure. For small groups we can also offer our elegant minibuses.
Let's paint a vivid picture in your mind's eye, as you appear to your destination in Milan as a star on the red carpet and your Private chauffeur opens the door for you. It appears to be splendid, isn't it?
If you leave the city we can also provide a car with a driver. Our professional chauffeur will meet you at your place and accompany to the airport so that your last impression before leaving Milan be good.
We are definitely one of the best chauffeur services in Milan and something that Italians call «elegante». Let you start your Italian trip with something gorgeous! For booking chauffeur service Milan or for more information about our services you can refer to our website www.milanchauffeurservice.net.
There is some chic, magnificence and bon ton in traveling with a private driver!
Book a car with a Milan Chauffeur Service!
And see you in Milano!